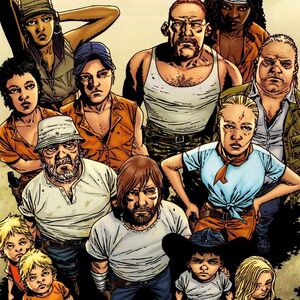 Welcome to The Walking Dead Wiki, Zepwik! Thank you for File:Jim Death.jpg
There's a lot to do around here, so we hope you'll stay with us and make many more improvements.
Recent changes is a great first stop, because you can see what pages other people have been editing, and where you can help.
Questions? You can ask on the "discussion" page associated with each article, or post a message on my talk page!
Need more help? The Community Portal has an outline of the site and links to pages to help you learn how to edit.
Please sign in every time you edit, so that we can recognize an established user.
We're really happy to have you here, and look forward to working with you!
-- BanishU (Talk) 13:01, July 27, 2012
Re: Really?
You might have seen on your picture that it over took another picture with the same now. I deleted it and re-uploaded it with a new name so both pics could be seperate. Everytime somebody uploads a picture with the same name, then it replaces the picture on its page with another picture. This is a bad link for gallery pages. Next time you upload a picture, please make sure that the name is not taken. When you upload the picture than an overwrite warning appears. This means you should re-name the picture so it does not over-write.
- Liam "BanishU" Michaels (talk) 15:31, July 27, 2012 (UTC)
I am not saying you do not know how it works. I totally agree with the poor quality shots things but if it needs it own name, you can try renaming your picture with maybe a one or a two.
- Liam "BanishU" Michaels (talk) 15:38, July 27, 2012 (UTC)