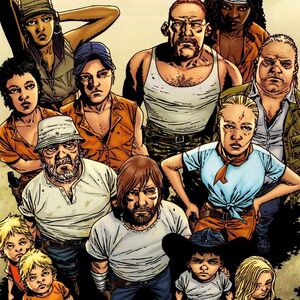 Welcome to The Walking Dead Wiki, Water Glass! Thank you for User blog:KaneSpencer/Tyreese, Beth and Sasha promoted to series regulars.
There's a lot to do around here, so we hope you'll stay with us and make many more improvements.
Recent changes is a great first stop, because you can see what pages other people have been editing, and where you can help.
Questions? You can ask on the "discussion" page associated with each article, or post a message on my talk page!
Need more help? The Community Portal has an outline of the site and links to pages to help you learn how to edit.
Please sign in every time you edit, so that we can recognize an established user.
We're really happy to have you here, and look forward to working with you!
-- Axel TWD (Talk) 02:07, April 5, 2013
Roy Stark
Hey, I just thought I'd make it clear that it's not that I don't believe that the guy is cast as Roy Stark, because I think it's very likely, but we have to wait for an official confirmation by people affiliated with the show. I hope you understand. But good job with the link! Shellturtleguy (talk) 01:39, April 26, 2013 (UTC)
Season 4 Cast Billing
Hey, could you please leave the cast billing part of Season 4 alone?
I have made it a certain way and I appreciate it if you stop undoing/changing my edits into something thats wrong.
Thanks for understanding.
GRANDMASTA (talk) 08:57, May 12, 2013 (UTC)