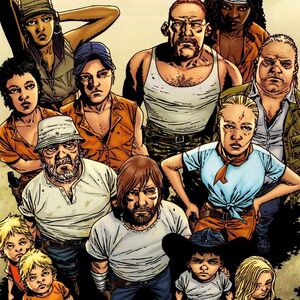 Welcome to The Walking Dead Wiki, The Lost and Found! Thank you for Shane Walsh (TV Series)
There's a lot to do around here, so we hope you'll stay with us and make many more improvements.
Recent changes is a great first stop, because you can see what pages other people have been editing, and where you can help.
Questions? You can ask on the "discussion" page associated with each article, or post a message on my talk page!
Need more help? The Community Portal has an outline of the site and links to pages to help you learn how to edit.
Please sign in every time you edit, so that we can recognize an established user.
We're really happy to have you here, and look forward to working with you!
-- Ttowen (Talk) 20:56, December 5, 2011
Re: Remove Comment
Hey man i was wandering if you could remove a comment on a blog page (that a friend of mine did to spite me)for me because i dont know how.http://walkingdead.wikia.com/wiki/User_blog:Balrog_1262/TWD  thanks.The Lost and Found (talk) 17:22, February 5, 2013 (UTC)
Sure. Just to make sure, which comment is it?  Also, I have to ask, this blog was almost two years ago.  How come you want it deleted now?  Sorry if you mind me asking, I'm just curious. 
Axel TWD (talk) 00:48, February 6, 2013 (UTC)

The one about me loveing d*ck.I kept forgetting about it then i remembered it and then i kept forgetting to try and remove it.Also sorry for the late reply as i come on every now and then.The Lost and Found (talk) 21:39, February 27, 2013 (UTC)
Hey man,I was just wondering if could remove that comment now.The Lost and Found (talk) 16:27, March 27, 2013 (UTC)
It has been deleted.  
Axel TWD (talk) 02:37, March 28, 2013 (UTC)
Thanks man i owe you one.The Lost and Found (talk) 14:45, March 28, 2013 (UTC)