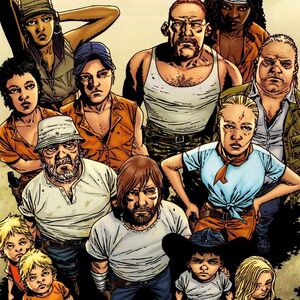 Welcome to The Walking Dead Wiki, Samus Fan101! Thank you for User blog:Kyne F T W/Anyone have any clues for what is to come in...
There's a lot to do around here, so we hope you'll stay with us and make many more improvements.
Recent changes is a great first stop, because you can see what pages other people have been editing, and where you can help.
Questions? You can ask on the "discussion" page associated with each article, or post a message on my talk page!
Need more help? The Community Portal has an outline of the site and links to pages to help you learn how to edit.
Please sign in every time you edit, so that we can recognize an established user.
We're really happy to have you here, and look forward to working with you!
-- BanishU (Talk) 13:22, August 2, 2012
Re: Curious
Hello. After every edit made, I make sure that the edit needs more information, if anything is mis-spelled or bad grammar etc...when I have checked this, I review the whole page looking for anything that needs fixing. And there is always something that needs fixiing. I never reverted your edits, just made sure it was good. Which they are.
- Liam "BanishU" Michaels (talk) 16:40, October 10, 2012 (UTC)
Well, there isn't anything so far. But if something comes up, I will let you know. Thank you for your help on the wikia. Greatly appreciated.
- Liam "BanishU" Michaels (talk) 16:50, October 10, 2012 (UTC)