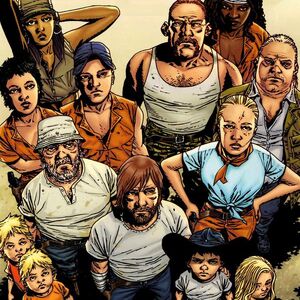 Welcome to The Walking Dead Wiki, Samtastic450! Thank you for Andrea (TV Series)
There's a lot to do around here, so we hope you'll stay with us and make many more improvements.
Recent changes is a great first stop, because you can see what pages other people have been editing, and where you can help.
Questions? You can ask on the "discussion" page associated with each article, or post a message on my talk page!
Need more help? The Community Portal has an outline of the site and links to pages to help you learn how to edit.
Please sign in every time you edit, so that we can recognize an established user.
We're really happy to have you here, and look forward to working with you!
-- Mistertrouble189 (Talk) 23:33, December 12, 2010
Seriously, thanks a lot. Now I can't finish my breakfast, hell, I may not even be able to eat my lunch. Honest to God, do you have to advertise your sexuality? Fine, your a homo. But do you have to go around broadcasting it?
Guess what? Faggots are even allowed in the military too.
In a few year's, gonna have to go jump from a fucking bird while watching two gay's grope eachother. Just wonderful.
Hey my friend made a Walking Dead RPG if you want to join go to my profile, click on blogs and click WD RPG blog and in the comments a guy named Kaffe put a link to the site.
Tyler 23:05, March 25, 2012 (UTC)Tylernerd101