Welcome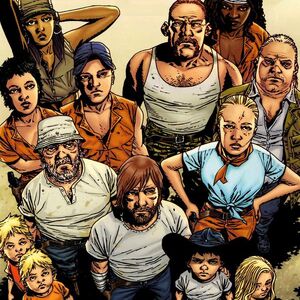 Welcome to The Walking Dead Wiki, Buffymybasset! Thank you for Norman Reedus
There's a lot to do around here, so we hope you'll stay with us and make many more improvements.
Recent changes is a great first stop, because you can see what pages other people have been editing, and where you can help.
Questions? You can ask on the "discussion" page associated with each article, or post a message on my talk page!
Need more help? The Community Portal has an outline of the site and links to pages to help you learn how to edit.
Please sign in every time you edit, so that we can recognize an established user.
We're really happy to have you here, and look forward to working with you! -- Ttowen (Talk) 15:33, November 2, 2011
Re: Pics on synopsis
We used to do that but one of the user's is really good with getting pics and had so many that we decided to create a side Gallery page that has them all and corresponds with the episodes and characters. --06abrahb 19:02, March 12, 2012 (UTC)
WD RPG
Hi a friend of mine made a Walking Dead RPG and if your interested in joining go to my profile and hit blog and hit WD RPG blog and then in the comments a guy named Kaffe made a link to the site.
Tyler 03:02, March 25, 2012 (UTC)User:Tylernerd101
kick ass pic!
wow! File:RickKillsShane2.gif Can you add a source link on that photo page link above please? Wikiasmikia 22:10, March 25, 2012 (UTC)
Norman's gallery
Hi I noticed you replaced a picture on his page with a link to the gallery. That makes sense if there are many pictures, however I noticed that you didn't move the picture you deleted to the gallery. Why was that? I'm going to add it there but I think it would be good, before deleting pictures from pages, to discuss it, and especially if there's a gallery dedicated to it to host it there. +y@talk 08:45, March 28, 2012 (UTC)
i love this site (Amycefai (talk) 23:35, July 19, 2012 (UTC))
Re: Infobox
Ben's box can also be changed to "Dead". QueenBuffy March 24, 2013
All taken care of, thanks.