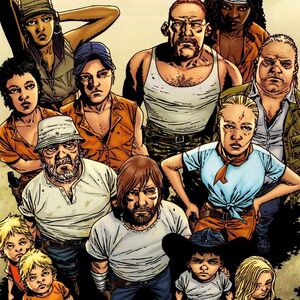 Welcome to The Walking Dead Wiki, Karto2287! Thank you for Wyatt
There's a lot to do around here, so we hope you'll stay with us and make many more improvements.
Recent changes is a great first stop, because you can see what pages other people have been editing, and where you can help.
Questions? You can ask on the "discussion" page associated with each article, or post a message on my talk page!
Need more help? The Community Portal has an outline of the site and links to pages to help you learn how to edit.
Please sign in every time you edit, so that we can recognize an established user.
We're really happy to have you here, and look forward to working with you!
06abrahb (talk) 08:03, July 9, 2013 (UTC)
Re: Yo dude
This piece of information was removed because the two bandits where Roman and Stephanie, and I believe it was mentioned in a character page or episode page, but a small part was correct, Roman did show violence, as he was willing to kill a survivor twice. Sorry for any inconvenience and welcome to the wiki. Although it was removed, it was very well written...so keep it up.
- Liam "BanishU" Michaels (talk) 08:45, July 9, 2013 (UTC)
Oops, never mind. They were being hunted down cause Dee stole supplies. Got it.
Karto2287 (talk) 08:48, July 9, 2013 (UTC)