Welcome To My Talk Page! :)
Edit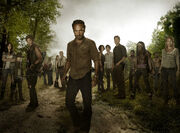 Hi, welcome to Walking Dead Wiki! Thanks for your edit to the Background Survivors page.
If you need help, and there are no local admins here, you may want to visit the forums on the Community Central Wiki. Looking for live help? Then join us for an upcoming webinar to chat with staff and other Wikia editors. You can also check our Staff blog to keep up-to-date with the latest news and events around Wikia.
Happy editing, Wagnike2
(help forum | blog)
Background survivors
Edit
Can you provide images of the two background survivors you added? Trying to get an idea of who you're talking about. Are you sure the ones you added aren't already mentioned?
For the women - you got the older lady (Frances Cobb), the African-American (Stephanie Ray), the larger African-American lady, the older blonde lady with visor, the brunette who looks like Lori, and the younger-looking girl (Six total).
For the men - you got the larger older man with glasses, the older African-American man, the man in the plaid shirt, the man with the white hat & glasses, and the average-looking guy who is shown getting killed in Vatos (five total). --Mistertrouble189 01:08, November 30, 2011 (UTC)
Hello! It's been a while but wanted to let you know I added a picture of those two survivors you were talking about :) --Mistertrouble189 18:46, March 5, 2012 (UTC)
Hi! this is old. But thought I'd let you know that I added better photos of the two extras you were talking about. The man was seen again as the guard atop the RV when the survivors inform Daryl about Merle. --Mistertrouble189 (talk) 19:32, November 5, 2012 (UTC)
Welcome back and Request for Adminship
Edit
Hello and welcome back. I hope you took some time to reflect as well as continue to watch the edits that occurred on this wiki to get a better idea and feel for how it functions; what edits are good and how to edit in general. As for your request to be an administrator, well I would like to talk just as a fellow wiki contributor...
Not to be mean but I really believe that it is way too early for you to become an administrator. First, you just came back from being blocked on this wiki for inserting speculation (at the time) and for removing my headings and formats. This already doesn't really look good for you and other wiki members. Secondly, as an administrator, you need way better sentencing, wording, and spelling since you are seen in a leadership role and a sort of "role model" people in a way look to you for guidance and you have to provide it. You cannot be an administrator and have poor spelling and sentencing otherwise other members will not take this wiki seriously and even leave. Thirdly, you have only contributed 110 edits so far to this wiki. Now there isn't really a set number for how many edits you do to become an admin but with only 110 edits shows that you don't really have much wiki experience. To be an admin, you need to have a lot of experience and expertise working on wikis. I know that when I came here, I asked to be an admin and I only had like 130 edits as well however, I also had my experiences with the Left 4 Dead wiki where I have over 2000 edits so I knew what I was doing and was able to do more then just contribute, I even managed to create templates now on this wiki. Finally, there's also the problem that right now, none of the current administrators can make you an admin if they choose to, only Admin Bureaucrats can do that and right now, there are really only 2 admins on here, myself and User:Ttowen however, we are both System Operators (Sysop) meaning we are editors trusted with access to restricted technical features such as article protection, deletion and maintenance. User:Mistertrouble189 can maybe help as he is a bureaucrat, however he isn't online as much and again, not to be mean but I think you still got a ways to go before becoming an admin. If you truly believe you are ready, you can try posting a nomination in the Walking Dead Wiki:Requests for adminship area and see what others may say... --06abrahb 06:15, November 30, 2011 (UTC)
Re: Notable Walkers
Edit
Ok i will... can you give me the names of the actors so i can place them in the template once its ready? thanks! --06abrahb 00:37, March 26, 2012 (UTC)
Axel TWD's Fights
Edit
Hi Hunter,
I just wanted to let you know about the interactive fight I made on my profile page. Basically, it is a hypothetical fight between characters in The Walking Dead universe. Wiki members vote on who they think will win and then post why on my talk page. The current battle is Rick Grimes and Tyreese vs. The Governor and Dwight!
Click here to vote. Thanks!
Axel TWD 02:32, June 27, 2012 (UTC)
Reply from Beth's other fan
Edit
Cheria (talk) 11:21, November 2, 2012 (UTC) Of course we're friends lol
In fact, we were already friends since the first time we talked about Beth :3
I hate you!!!
Epic Fights
Edit
Hey, I made a new thing called Epic Fights where I put two characters from Walking Dead, LOST or Left 4 Dead against each other. http://walkingdead.wikia.com/wiki/User_blog:Paul_%27%27Jesus%22_Monroe/Epic_Fights:_Daryl_Dixon_(TWD)_vs_James_%27Sawyer%27_Ford_(LOST), if you don't mind I would love for you to check it out and maybe vote.
Paul ''Jesus" Monroe (talk) 01:15, January 25, 2013 (UTC)
Just wanted to let you know, because you have "introduced" characters before, A new Create Character Names blog is on Undead Fan Stoies wiki http://undeadfanstories.wikia.com/wiki/User_blog:Snape4444/Create_Character_Names_PT_2
Snape4444 (talk) 15:22, February 24, 2013 (UTC)Snape4444
Hey, I know you like the storie I write, so I was wondering if you could spread the word about the new Create Character Names page. There is only one so farSnape4444 (talk) 02:30, February 26, 2013 (UTC)Snape4444
Days Gone Dark?
Edit
What do you mean "Days Gone dark"?Snape4444 (talk) 00:05, February 27, 2013 (UTC)Snape4444
Tomas Counterpart
Edit
Hi, 
I saw your blog about Tomas and how you didn't understand that Thomas Richards is his comic counterpart.  I don't want you to take it the wrong way, but I didn't think an entire blog was needed to answer that question.  Essentially, the answer is the Robert Kirkman said it himself.  The full article is a reference on both the Tomas and Thomas Richards page.  The quote is: 
Thomas was the character in the comic book and he's "Tomas" in the show. - Robert Kirkman
If you would like to read the full interview, here is the link: http://insidetv.ew.com/2012/10/21/walking-dead-robert-kirkman-season3-episode2/
Hope this helps!  
Axel TWD (talk) 00:51, March 24, 2013 (UTC)
Survival wiki
Edit
Can you give me the link
Re: Page Help
Edit
Hey Hunter,
I have fixed the problem.
- Liam "BanishU" Michaels (talk) 22:35, March 25, 2013 (UTC)
Re: Admin Request
Edit
Hello Axel TWD I was just wandering what it takes to be an Admin and hopeing that I could become one in the future. I am well on my way to my 400th edit and I have so far been on the wiki for two years and made many blogs. I know I am far off from being an Admin but I was wondering if I can be considered a janitor or a television viewer. I really think your number of edits dosen't explain your creativity and I always tune in to watch every episode of the Walking Dead and I never let anything uneccasary go on the Beth greene page. Maybe I can possibly be a staff member. I really think being an Admin requires expreriance and believe me, I have tons of it. I have read the first ten volumes of the comic, but the comics is not my strong suite, I am more focused on the TV Series myself. When Season 2 started, I was immediatly a fan of Beth Greene and because she was such a, well, a background character, no one ever edited her page. I was the one who made sure her page was up to date. I also ubdated Jimmy's page as well, I also was editing Sophia's quite a bit too. I know I really want to be an Admin as do many others, but I think it's not about the amount of edits, it's about your creativity and excperiance. I also know spelling is not something I am an expert at either, and I am working on that trust me. I am more of a Visual viewer than a Source viewer, to be honest the Source kind of confuses me somewhat. I would love to become an Admin or at the least a janitor or televison viewer or possibly both and in the future tons of other things as well. I really respect this Wiki and feel I can be of help in a bunch of diffrent ways. Thank you Axel TWD for all you have done to this Wiki as well as all the other Admins. Thanks and happy editing! Hunter Biondolino (talk) 20:08, March 28, 2013 (UTC)
Hi Hunter, 
There are a few things I need to address in your message.  The first of which is that you should be more precise in your message.  At first it started out as a request for adminship, then became a request to be a staff member.  You should have a goal and position in mind when you request it.  
Your first step would be to become a staff member, since being an administrator is not very practical as of now.  However, you have quite a bit of work to do in order to become a staff member.  For one, you need to work on your mechanics, meaning your spelling and grammar.  There were two spelling mistakes in your first sentence alone.  You should proofread your message before posting it.  
Secondly, most of your edits focus on updating your own user page and commenting on blogs.  While this is great, and we love the discussion between community members, it does not mean that you have the skills required to become a staff member/admin.  If you would like to become a staff member, you need to focus more on content edits.  Like you said, the number of edits are everything, but they do show us how much experience you have.  So remember, quality and experience are what matter when it comes to editing.  
To be a staff member/admin, you need to be very comfortable editing in source mode.  Source mode allows you to see problems that may not be visible in visual mode.  It is also easier to work with templates in source mode.  It is vital that you practice this if you are determined to become a staff member.  
I hope these points help you focus on what you need to work on in order to become a staff member.  Let me know if you have any further questions.  Also, thank you for your kind words.  
Take care.  
Axel TWD (talk) 01:26, April 2, 2013 (UTC)
Re: Wayne Dunlap
Edit
In the episode, they start to look threw his wallet, they find a picture, and before they cut him up, Glenn says he was an organ doner, when people sign up to be a doner, they have a car to put in their wallet, also, Glenn would not have said it unless seen. Glenn seen the card, said it to take of the pressure of the group...as in, before the apocalypse, he was an organ doner.
- Liam "BanishU" Michaels (talk) 00:23, April 12, 2013 (UTC)
Long time no see♪
Edit
Hi, how you've been?♫ I haven't seen you in a while. Where have you been? You haven't been so active in here lately, so what do you think of Beth and her "new" character this season?♪ Do you like it or not?♫ Also, sure, we should chat sometimes♪ Cheria (talk) 22:00, October 15, 2013 (UTC)
Let's be friendsEdit
Let's be friends... uh.... that's all. But I hope your active and we will talk about Beryl! I mean Beth
A new and better floating Beth
Edit
Good evening Hunter! I was never fully satisfied with the Beth I photoshopped for you so I did a better one and added it to your profile. I hope you don't mind the editing of your profile without permission it with all for a good cause. CamTheWoot (talk) 02:18, November 10, 2013 (UTC)
Support me please
Edit
Please I need your support! Support me of becoming a chat mod, click here.
--User:Never more0122333 (talk) 18:54 (UTC) 11/11/2013
That's okay
--User:Never_more0122333 (talk) 8:58 (UTC) 11/13/2013
Re: VG Awards
Edit
Sorry about you no winning Sophia, And ill put you in for Brie ThatGuyWhoLikesTWD (talk) 18:42, November 12, 2013 (UTC)
Beth's hat avatar
Edit
Hi♪ I'm sorry but i forgot where i found it in the first place >.< I think it's from her music video blue toothbrush, but i'm not really sure. You should check her pics from Blue toothbrush, she had a lot of cute pic that you could use as your avatar♫ Long live Beth!!
Cheria (talk) 22:23, November 14, 2013 (UTC)
Okay, i'll tell you if i found the link to the pic♪ Also, if i can't find it, is it okay if i send you another cute pic of Beth instead of that one?♫ I really forgot where i found my old avatar pic of Beth wearing the white hat :3
Cheria (talk) 16:02, November 15, 2013 (UTC)
Beth Avatar <3
Edit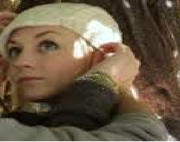 I don't know if this is too blurry but if you want I'll fix it <3
PawsomePerry (talk) 18:38, November 19, 2013 (UTC)
Template Contest
Edit
Hey Hunter, TBSD here. I'll be typing up the contest polls in 4-5 hours time. Explaining template making is quite complicated but if you let me know the text and the name of the picture that you want to use then I can put it together for you :D good luck and message me with any questions TheBigSwingingDick (talk) 19:07, November 22, 2013 (UTC)
Hey Hunter, me again! Of course I can make that template for you! As for the caption, how about 'Feeling jealous fangirls?' Or 'Li'l Ass-Kicker's REAL parents'?