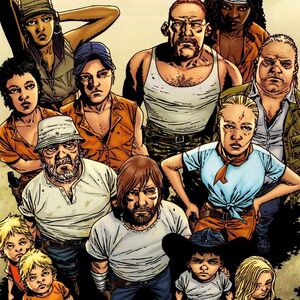 Welcome to The Walking Dead Wiki, CrypeNeuron! Thank you for User talk:Axel TWD
There's a lot to do around here, so we hope you'll stay with us and make many more improvements.
Recent changes is a great first stop, because you can see what pages other people have been editing, and where you can help.
Questions? You can ask on the "discussion" page associated with each article, or post a message on my talk page!
Need more help? The Community Portal has an outline of the site and links to pages to help you learn how to edit.
Please sign in every time you edit, so that we can recognize an established user.
We're really happy to have you here, and look forward to working with you!
BanishU (talk) 15:54, June 28, 2013 (UTC)
Re: Turkish Wiki
I saw you're an admin and I want to say something to you.
We are building a Walking Dead wiki in Turkish. We will start. We opened the wiki. Can you add to main page?
Adress: http://tr.thewalkingdead.wikia.com/wiki/The_Walking_Dead_Wiki
Thanks...
I took a look at your wiki and noticed that you were the only contributor.  Before I add a link to your page I wanted to ask if you expected to gain any additional editors?  I'm asking because I want to make sure your wiki will be developing as time goes on and that it will be a good resource for Turkish Walking Dead fans.  Thanks!