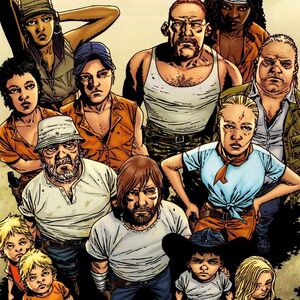 Welcome to The Walking Dead Wiki, Chegeli! Thank you for Josephine Greene
There's a lot to do around here, so we hope you'll stay with us and make many more improvements.
Recent changes is a great first stop, because you can see what pages other people have been editing, and where you can help.
Questions? You can ask on the "discussion" page associated with each article, or post a message on my talk page!
Need more help? The Community Portal has an outline of the site and links to pages to help you learn how to edit.
Please sign in every time you edit, so that we can recognize an established user.
We're really happy to have you here, and look forward to working with you!
-- 06abrahb (Talk) 05:38, 21 July 2012
About that Honda Accord car by TV show The Walking Dead at Season 5
@Chegeli from Jacky Kwong.
So Dear Chegeli
How do you know this is Honda Accord LX make by 1995 or 1997,
and how do you know anything about it, where can you got this picture of Honda Accord on the TV show, and is that car belong Norman Reedus as (Daryl) or only belong by company car?
If you have any question just give me a comment about that car, so have a nice weekend good bye.
Jacky Kwong Wikia User