Hey guys, Xray here!
So anyway, I was screwing around and found a sneak peek at issue 102. Check it out:

Andrea doesn't seem too happy, does she? Apparently this is not a, "Rally the Troops" issue, according to this.
Here's another tidbit, guys!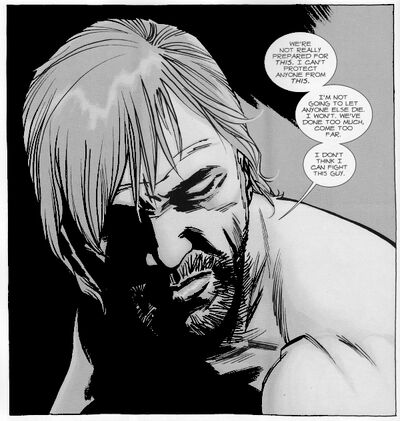 Wow. I honestly didn't think Rick was actually going to bow down. Let me know what you guys think! Oh, and here's a link for an advanced review.
Ad blocker interference detected!
Wikia is a free-to-use site that makes money from advertising. We have a modified experience for viewers using ad blockers

Wikia is not accessible if you've made further modifications. Remove the custom ad blocker rule(s) and the page will load as expected.