08-23-14 ( Philippine Time )
Blog Entry # 49
CODE: BE49
(Stop! You are not Allowed to Comment in this Blog Post. This has been Re-Updated for Archiving)
WalkerMaimer's Positivity on All Mediums! (No Derle, No Ben, No Olivia. Just TWD)
---
Salutations Wiki,
Ayt, Maimer here for another blog and it's been a while since my last one ( Dayum school paperworks )
Ok so let's go with the main goal and intention of this blog, These past few days I've been seeing blogs that have taint of negativity on it or the entirety of it, I can't and won't put the blame on the bloggers doing them, It's part of a system and it happens in every wiki or in our very own lives! So with this blog I am goin' to level the playing field for a bit with POSITIVITY, CREATIVITY, and IMAGINATION! ( LOL on the last two )
So basically I'm not a man of many words. Some things will be missed and some ill-explained so bear with me, Pips! Note that this gem is a 3 in 1 Nescafė style blog. That's The Big Three mediums for you, You silly Manticore.
---
Skybound's The Walking Dead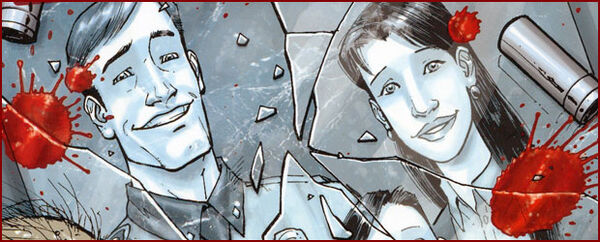 Okay, In my hierarchy of interest among TWD mediums, I have to be honest that the graphic novels is my least favorite. BUT I admit that It is still by far the best medium of all. Truly, A mother of all. The GN is fantastically written fantastically illustrated by the crafty hands of Kirkman, Adlard, Gaudiano, and Cliff ( why doesn't anyone here ever recognize that guy anyway ) Characters are well developed and either relate able or at least captivate us like The All Mighty Negan and his soon to be piss bucket washer, Rick Grimes. The story Arcs are well written with the main plot and the purpose still intact. The Walking Dead CS gave us a whole new zombie experience that would later conceive two more mediums and be more introduced into the world.
---
Credits to RYan Odin for reminding me.
Novels, It is truly a piece of art. Allowing us on to understand characters through what they think, and feel depending on the situation they are stuck with. The novels has indeed a few inconsistencies with The Prison storyline (GN version...duh!), but if you are all looking for something very well detailed, dark, emotional, humorous, and other things that would keep you at the edge of your seat then read the Novels.....Yes, I am recommending this wonderful part of TWD for you to read!
I salute Jay Bonansinga for a hard work that paid off very well as all novels up to date are like what I said above, detailed, and well written. Plus, you can actually feel and connect with the characters as you read through.
---
AMC's The Walking Dead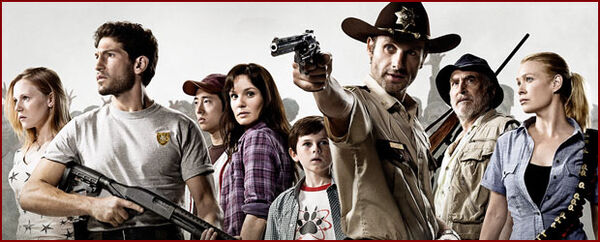 My favorite medium, Yes I know I am a low life and a shallow person for crying at the screen for loving this show but what the F***......Going back, This show may not be the best medium of all but every season is provocative and Interesting in a sense that it doesn't follow the GN much. Episodes are roughly written in a poorly to average fashion but it kept people watching this as the show tackles mainly on a person's morality and how far their limits would soar once a breaking point is reached. Characters are fairly developed though overused. Note that I am a fan of GoT like many others here but it's not right to make it the main basis for every TV adaptations.
If we look at this way, without the comics, without ttg. AMC's The Walking Dead is still a great show breaking records and parameters. Some Characters are well developed and represents some certain parts of our society. So mainly for me, The show is about Morality, Survival, and the never dying always in zombie related stuff and thangs......Hope. Plus, we are blessed by an excellent tier of cast and crew so I ain't gonna worry on up to where TWD would go for now.
Telltale's The Walking Dead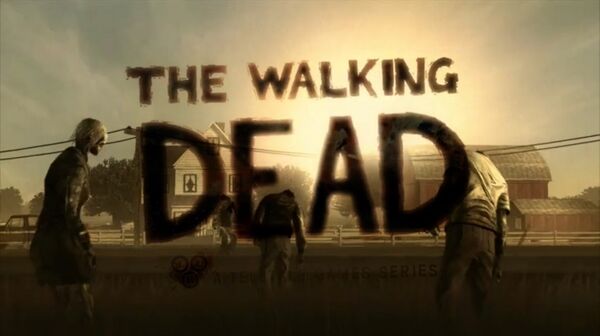 Note that I'm not a gaming expert but I'll try my best. ( Wishing for a lucky pony to gallop )
Not probably my favorite game of all of TWD but it certainly is a blessing for gamers. The series is fresh and is tailored by the decisions made from casual conversations to crucial moments like Larry's salt lick, Duels with the St. Johns, and bashing Sandra's head in until you feel safe from her scaring the shit out of you....Damn headphones! Anyways, The story is very engaging and nail biting with astounding visuals and the unexpected sound experience. Majority of the characters are well developed making players love them and crave for them and yes I am talking about Kenny's Mustache. Great job to SV and other TTG crew and the voice actors for giving us a whole new gaming experience.
Poll
Closing
Your Best Medium? Missed something? WalkerMaimer is making useless ramblings again? Well the comment section is all yours to let it all out. Though this is a blog mainly made up of all the positive things that I can point out. You can also share your sentiments/rant/praise/whatever. Please practice a healthy discussion!
Like I have said above, If I ever missed something that doesn't mean points and opinions alone I also mean the other stuff I intended not to publish like The Social Game, Assault, Survival Instinct, and The Webisodes and you badly want to see it here but failed. Please feel comfortable and not hesitate to share your points/opinion/reaction. ( Reasons why I have not included them are found in the comments section. )
I would like to acknowledge the contributors who have uploaded the images used here on this blog and this has been WalkerMaimer bidding farewell at the moment. Thanks for reading!
If you have any suggestions or problems just send me an email at: walker.maimer1219@gmail.com