01-28-14 ( Philippine Time )
Blog Entry #31
CODE: W.Maimer - (BE31)
(Stop! You are not Allowed to Comment in this Blog Post. This has been Re-Updated for Archiving)
"Seven VG TWD Wonders (Part 01)"
- WalkerMaimer, Jonin, SL, MMf, RWr
Countdown
16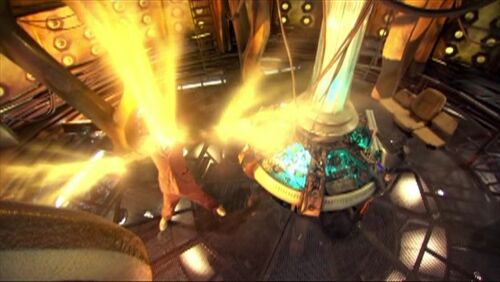 From the Maimer

Salutations,
Hi Guys, WalkerMaimer is back again to give you my blog.
Here are some few things that all of you should keep in mind:
I am sometimes NOT grammatically correct so pardon me.
Off-Topic is allowed
No violence within the blog (Offenders shall be reported to the Admins).
Have a friendly and healthy debate.
Do not hesitate to express your thoughts, let it all out.
Enjoy! =D
The Wonders
---
Carley's Batteries
---
Do you know how to put some batteries in that radio to know how is it going outside? Well DON'T let Carley do it for you. It's not just the batteries that Lee is looking for as far as my mind is concern, It's that unexplored wonder covered by layers of clothing. Teeheeeheee
 Fun Facts: Roger Roger Face descending on Hills Over. Code name: Bravo Omega Omega Bravo Sigma.

---
Da Nose
---
Nothing can compare to the great pointy noise of Larry, It's so "witch-ish" and generic? It even beats the St. Johns' nose. I kinda imagine Larry's nose in a platter though. (Ewwwww)
  Fun Facts: (ohnose) LOL

---
Daft Fuck
---
Larry makes his return. This time it's the FUCKS! Oh Boy I look forward for a word war with Negan while playing ping pong.
Larry: Hey, Negan Fuck You!
Negan: Shut up you motherfucking geezer!
And so the ping pong word war continues.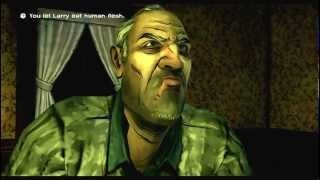 Fun Facts: F***

---
Fivel
---
So sad, Poor Child (sobs)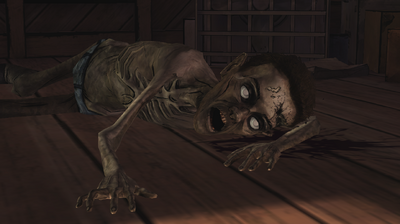 Fun Facts: :(

---
The Banquet
---
Do you guys love eating some meat loaf seasoned by various delicious spices? Come and taste........MARK?! (Vomits)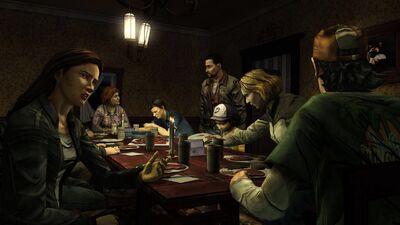 Fun Facts: Oh look we have this small breadsticks.....Oh.....these aren't.....breadsticks. (spits nails)

---
Molly
---
She can do Parkour (swoosh), Maul (thwack), and fuck a bald nurse, No one should ever dare in beating the crap out this hot blonde bitch. Sure Comics got Andrea and TV got Maggie but VG got Molly so deal with it punk!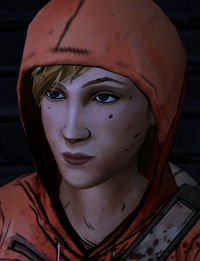 Fun Facts: She's hot with the hoodie.

---
The Black Stache
---
Don't you dare say the stache isn't awesome HOW DARE YA?!. He may have been a bit emotionally unstable for at least three to four episodes but look at that maintained mustache. I wonder how Katjaa is feeling about this stache's exploration towards the depths of her magic black forest. Only our resident stache expert can answer that.
 Fun Facts: Stache shampoo, Coming to stores far from you.

---
(Do not take the fun facts too seriously.)
Announcements
The WalkerMaimer S04 Part A review will be on Sunday (UTC)
Closing
I am Closing this blog with unending gratitude in read my blog about " Seven VG TWD Wonders (Part 01) " Please do not hesitate to leave your comments down below, You have my assurance that it will be respected, This is WalkerMaimer telling you to have a Great Day and Stay Cool.
Here is my e-mail guys: walker.maimer1219@gmail.com