09-03-13 (Philippine Time)
Blog Entry #6
CODE: W.Maimer - (BE06)
(Stop! You are not Allowed to Comment in this Blog Post. This has been Re-Updated for Archiving)
The Poll was made in Compliance for the Request of the Opposition to take the matter to a Vote.
Presumed Undead to become a new Character Status
THE POLL IS ALREADY CLOSED. BUT IF YOU STILL WANT TO EXERCISE YOUR RIGHT TO VOTE AND EXPRESS YOUR OPINION PLEASE DO SO
PHOTO FINDS
In the Meantime, Here is a New Promo Pic of Season 4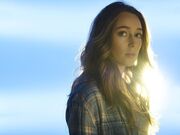 And a Picture of Anderson Cooper: Dixon Style!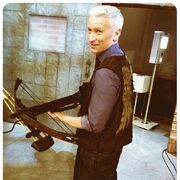 And Finally, The 7th Variant Cover of Issue#115
--WalkerMaimer (talk) 18:58, September 3, 2013 (UTC)
Ad blocker interference detected!
Wikia is a free-to-use site that makes money from advertising. We have a modified experience for viewers using ad blockers

Wikia is not accessible if you've made further modifications. Remove the custom ad blocker rule(s) and the page will load as expected.