09-27-13 (Philippine Time)
Blog Entry #11
CODE: W.Maimer - (BE11)
(Stop! You are not Allowed to Comment in this Blog Post. This has been Re-Updated for Archiving)
Alanna Masterson as Tara Chalmers
- WalkerMaimer, MMf, RWr
From the Maimer
Salutations,
This is WalkerMaimer to give you one of the news, which broke out a couple of minutes ago here in the Philippines. So enjoy reading it.
But first, Here are some things to remember:
I am sometimes NOT grammatically correct so pardon me.
Off-Topic is allowed
No violence within the blog (Offenders shall be reported to the Admins).
Do not hesitate to express your thoughts, let it all out.
Enjoy! =D
The News
Here are the links
(I will continue to provide some links from other websites for you)
Extra
What is the meaning of this?
I was looking for some pictures to add for The Walking Dead Characters and Episode Galleries when I found this Photo: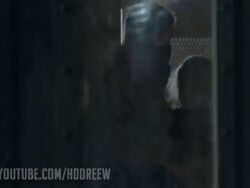 This Photo was taken in Season 4's Comic-Con trailer. We can obviously see it's Daryl and Beth and this photo further solidifies the "Beryl" Relationship, But what about Zack, who was hinted to be the boyfriend of either Beth or Sasha. and most importantly Carol, who we see having a blooming relationship with Daryl.
What do you think will be the result of this?
Would this increase the tension between the survivors resulting to sabotage and deaths?
Only Season 4 could answer all that
Closing
I am closing this blog extending my deepest gratitude for your time in reading my blog.
Please do not hesitate in leaving your comments down below and as usual these will be respected. Thank you all and Peace out!
END