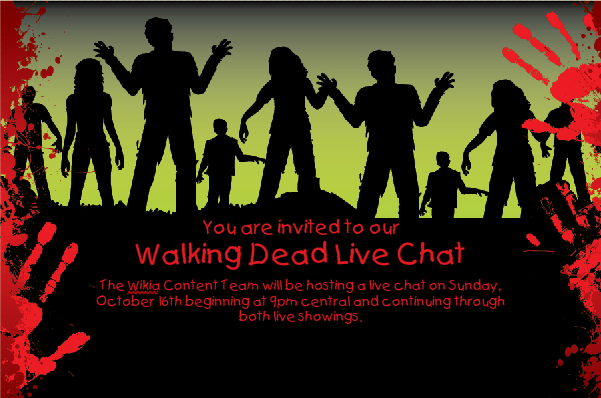 The Wikia Content Team will be hosting it's first ever live chat for The Walking Dead (TV Series) starting this Sunday, October 16th at 9pm central. We will be chatting through both showings of the episode What Lies Ahead. Please join us in the chat to talk with fellow Walking Dead fanatics.
Who knows what is in store for this episode? But, don't you want to be one of the first people who gets to discuss it with other like-minded fans?
It is rumored the the return of the show is an extremely powerful one, in fact Hitflix, says "the opening of season 2 seems more focused, and just plain stronger than the great bulk of that first batch of episodes."
Source