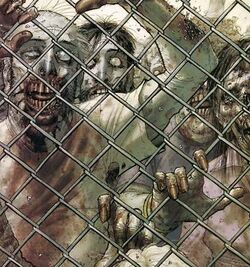 Can't get enough of The Walking Dead between the comic and the tv series? Been pacing around frantically waiting for the show to come back so you can get your geek on? Well then good news is on your way, as AMC has just released a video teaser for Season 2.
The teaser features Rick Grimes literally taking action into his own hands and using a rock to smash in the skulls of a few geeks. Who knew that a rock could be such an effective weapon?
Unfortunately, Season 2 doesn't start until this October which is sadly too far way still. Perhaps though, at next week's Comic-Con, a few more details will be released as the whole cast is scheduled to have a panel.
What do you guys think of this short teaser? Good, but not enough?
Video
Source