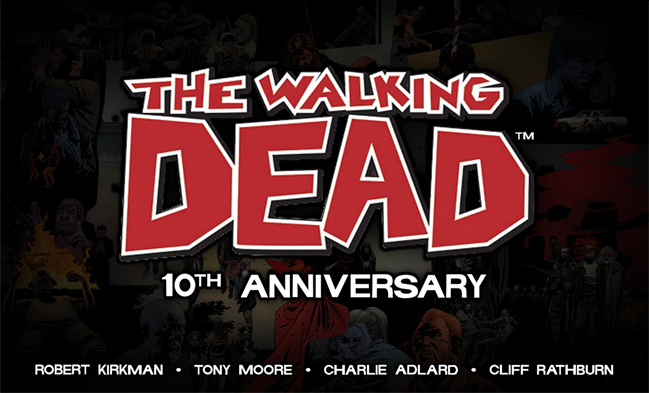 Was everyone all psyched to view the premiere of Season 4? I think we all were, because it has been a decade since the world first witnessed The Walking Dead created Robert Kirkman, starting with the first issue and continued to being one of the most riveting, shocking, emotional and successful comic series in the world.
Since there has been no celebration on this wiki yet, I have designed this banner poster to celebrate the 10 years of this phenomenon zombie series. Throughout the entire series, what have been your favourite moments?

Coming Soon
TheSamBuckley™ Reviews - Episode One
Ad blocker interference detected!
Wikia is a free-to-use site that makes money from advertising. We have a modified experience for viewers using ad blockers

Wikia is not accessible if you've made further modifications. Remove the custom ad blocker rule(s) and the page will load as expected.