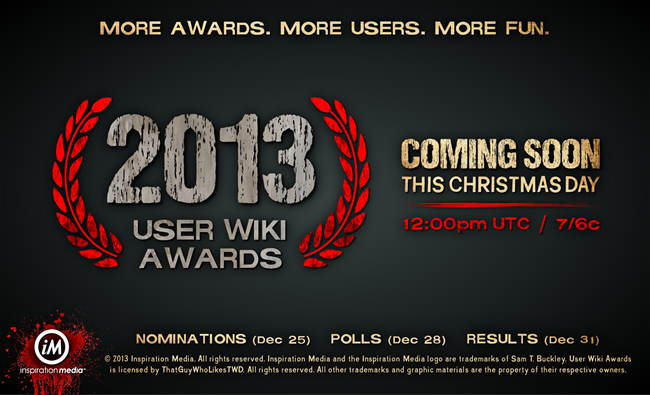 The most anticipated and very special user awards event yet. The 2013 User Wiki Awards is the second successor of ThatGuyWhoLikesTWD's (Zach) User Wiki Awards. This will be the third and final User Wiki Awards for 2013. The nominations will start on Christmas Day at 12:00pm UTC (7/6c), followed by the polls on December 28th, and finally the results on New Year's Eve.
To find out more, visit: walkingdead.wikia.com/wiki/User:TheSamBuckley/2013 User Wiki Awards
Ad blocker interference detected!
Wikia is a free-to-use site that makes money from advertising. We have a modified experience for viewers using ad blockers

Wikia is not accessible if you've made further modifications. Remove the custom ad blocker rule(s) and the page will load as expected.