Comments

31
The Walking Dead Issue 131 and Book Ten Covers
Hello wiki, Today we have new covers coming and here you go.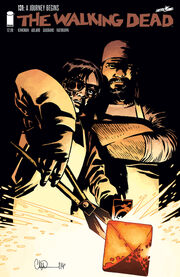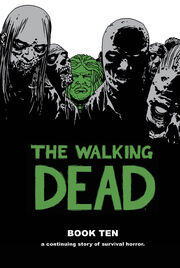 These covers are pretty actually impressive. Issue 131: It looks like Carl getting new career and start new life with Earl Sutton. Book Ten: Ezekiel's behind by the walkers.
What do you think about this covers and put thoughts on this below comment. Thank you and Have a nice day.
Ad blocker interference detected!
Wikia is a free-to-use site that makes money from advertising. We have a modified experience for viewers using ad blockers

Wikia is not accessible if you've made further modifications. Remove the custom ad blocker rule(s) and the page will load as expected.