Comments

47
Season 4 The Governer War Possible Episode
Ok so after seeing some videos, pictures and the season 4 trailer i think its safe to say some of the prison group members are leaving the prison (like in the comics) In the comics the famus prison war was issue 43 and i think on the tv show it will be episode 43 so episode 8 of season 4 so the mid season. The rest of the season will be about the hunters, abraham and hopefully the trip to Dc. Ok to save you the time im going to list some of the people that left
Daryl
Glenn
Maggie
There the only ones comfirmed by the trailer.
In the comics some prison group members left for the hershels farm but in the tv series it could be a millitary camp instead who knows :D
I would love hear your thoughts on my theory :)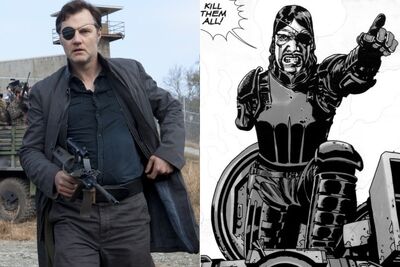 Ad blocker interference detected!
Wikia is a free-to-use site that makes money from advertising. We have a modified experience for viewers using ad blockers

Wikia is not accessible if you've made further modifications. Remove the custom ad blocker rule(s) and the page will load as expected.