Alright, so it's already been comfirmed that Season 4 of The Walking Dead will be made and I think it's gonna be 16 episodes again just like season 3. (which probably means another mid-season finale -.-)
Greg Nicotero, one of the writers explained that season 4 will mainly focus on character development, rather than all the action. I think that might not be such a great idea. Season 3 had a shitload of action and deaths so it probably won't make sense if it all went down. The prison storyline is also supposedly gonna be involved in season 4.
What do you guys think about season 4 being focused on character develpoment? Season 3 is almost coming to an end and I won't appreciate waiting 7 long months just to see characters develop and then immeadiatly get killed off. (gettin real tired of your shit Walking Dead writers -.-) Also, TWD's new showrunner is Scott Gimple and idk if he's really the right guy to replace Mazzara. I bet he'll probably follow Mazzara's footsteps and make a bunch of racist kills. -.-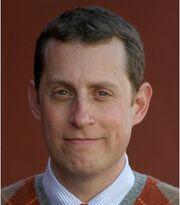 Ad blocker interference detected!
Wikia is a free-to-use site that makes money from advertising. We have a modified experience for viewers using ad blockers

Wikia is not accessible if you've made further modifications. Remove the custom ad blocker rule(s) and the page will load as expected.