Hey guys,
I'm sure many of you are already familiar with Nick Santonastasso. The teenager who was born without legs and only one arm got our attention at the end of last year when the hilarious prank video of him as a zombie scaring people in a supermarket went viral. Being a huge fan of the show, it is Nick's dream to play one of the undead and there is a petition online that is meant to help him achieve that goal by getting Robert Kirkman's attention.
The following video will surely get him one step closer to that goal, since this time Nick isn't just pranking anyone but actor Norman Reedus who plays Daryl Dixon. Enjoy!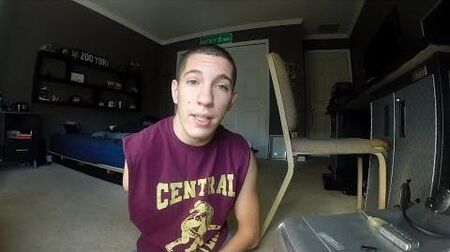 If you want to know more about Nick, check him out on Twitter and Vine.