So I decided to make the special next week.
anyways WELCOME BACK TO THE WALKING DEAD VS BLOGS hosted by Pigpen077.
Last fight Lilly (Telltale) won by a landslide, so without further a do NEXT FIGHT!
The 3 Small Groups!
Roman's Group (400 Days)
Carlos's Group (All that Remains)
Vince's Group (400 Days)
P.S Shel and Bonnie will not be in Vince's Group to even the numbers a little. Also Danny (the convicted rapist from 400 Days) will be in Vince's Group because if you saved him it is revealed he was part of the group but died while Justin didn't join the group because he ditched Vince. ALSO Leland will also join the Vince's Group as he presumably (determinant) joins the group before leaving. ALSO the groups have to have at least 6 members to 8 members to be considered small
The Arena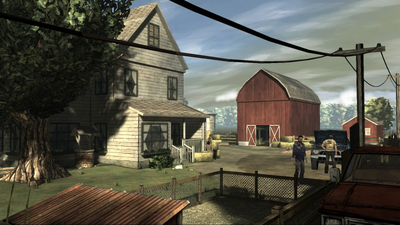 The Group Members
ROMANS GROUP
Carlos's Group
Vince's Group
Who Wins?