Comments

78
The Mazzara Files: Case 5: Arrow to the Knee
WARNING THE FOLLOWING WILL CONTAIN LOTS OF NO NO LANGUAGE TO SOME PEOPLE, IDK WHO ON THE WIKI BUT U MIGHT BE OFFENDED. ALSO THIS BLOG WAS SUPPOSED TO BEGIN IN MAY BUT DO TO ME JUST BEING BORED I THOUGHT HEY.....WHY THE HELL NOT. ALSO THIS WILL  CONTAIN SPOILERS FOR S3 IF UR NOT CAUGHT UP OR UR A NEW VIEWER.
Alright! Now this is the second to last Mazzara Files and today we will be talking about the second worst episode in S3. The List for Most is:
1. Welcome to the Tombs
2. Arrow on the Doorstep
3. Prey
4. Home
5. The Suicide King
So...let's talk about the 2nd worst episode in S3.....Arrow on the Doorsetp...oh boy here we go.
The Case
Okay I'm not going to talk about the whole plot and shit so....we'll just shorten this to paragraphs the 4 things that really ticked at least me off with this episode.
1. Why the hell didn't Rick kill the fucker. I mean Sure that'd be really hard to kill him and not get killed but hey Rick could have stabbed him or some shit. Didn't he say 2 episodes ago he wanted The Gov dead? and yet he still lives. Nice Rick, great work. I mean sure the Gov's men would kill Hershel, Daryl, Androfe? (idk she might help Marteniz too) and Rick. I just don't see why Rick doesn't just kill him or better yet get his entire team together lock and load with the weapons they got in Clear and just beat the shit out of the Gov.....why???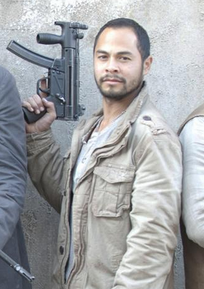 2. Daryl and Martinez's friendship where does that go?  Okay so Daryl and Martinez bond and shit for the whole episode and that is where we get our Walker kills. Now what we get is some back story for Martinez and a little Friendship/Respect for each other. But where does that go? Nowhere! That is where! Mazzara just shit on a possible friendship between these guys.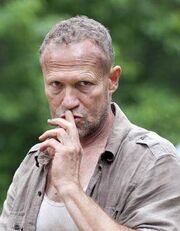 3. The ENTIRE Merle/Glenn/Beth fight thing. Okay so Merle wants to back up Daryl and kill the Gov. Fine why the fuck not? OH okay so Glenn now acts all ballsy and starts a fight. They beat the shit out of each other and BAM Beth becomes a badass....for  2 seconds then goes back to doing Judith things idk. Now you may ask why do I hate this scene...because it doesn't do anything really. It shows Merle will back his bro out which it's not the first time we've seen he'll do that. Glenn stands up to Merle like a dumbass and Beth shoots a gun.....that's it. Correct me if I'm wrong in the comments below.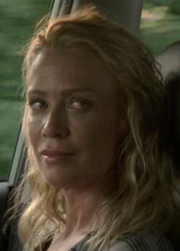 4. Androfe just...fucks up once again. Okay now we all know I despise this look a lik....wait....they don't look a like...shit. But anyways Androfe once again goes to the Gov. WHY??? "I want peace and shit" well dat's awesome and great but u tried and failed multiple times before. Give Up. Hell Rick and the group want her back! They think as her as one of their own. The fact you just say fuck them and go back to Woodbury makes me really pissed off. Fuck You Androfe!
Dat's all folks!
Hope you enjoyed and the final Mazzara Files will about that fucking ending to TWD S3. So see u guys later!
FUTURE FILES:
1. T-Dog Theory: CASE CLOSED
2. The Andrea Problem: CASE CLOSED
3. Daryl is Unstoppable??: CASE CLOSED
4. The Identity Thieves: CASE CLOSED
5. Arrow in the Knee: CASE CLOSED
6. Welcome to the oh god this blows
btw stay creative!
"Read the Comics, Fear the Hunters, Kill the Dead, Stay Badass." - Pigpen077 (talk) 19:03, May 2, 2014 (UTC)
Ad blocker interference detected!
Wikia is a free-to-use site that makes money from advertising. We have a modified experience for viewers using ad blockers

Wikia is not accessible if you've made further modifications. Remove the custom ad blocker rule(s) and the page will load as expected.