so originally I was gonna do a mazzara files for Arrow on the Doorstep but I'll do that next time.
WARNING THE FOLLOWING WILL CONTAIN LOTS OF NO NO LANGUAGE TO SOME PEOPLE, IDK WHO ON THE WIKI BUT U MIGHT BE OFFENDED. ALSO THIS BLOG WAS SUPPOSED TO BEGIN IN MAY BUT DO TO ME JUST BEING BORED I THOUGHT HEY.....WHY THE HELL NOT. ALSO THIS WILL  CONTAIN SPOILERS FOR S3 IF UR NOT CAUGHT UP OR UR A NEW VIEWER.
In S3 Mazzara did some really stupid fucking stuff but to me the worst (besides WTTT) was stealing the names of comic characters and slapping them on fakes. These are the 5 that stand out the most
The Criminals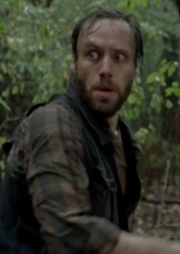 Allen from the comics was a great guy. Had a nice family....until well his wife Donna was killed then Allen turned into an emotional wreck. When Allen died his kids were adopted by Andrea and Dale. But the twins kinda went....well...insane....
Allen from the show was an ungrateful basterd that followed the Gov till the end (or until the gov lit them all up). He traveled with Tyreese, Sasha, Donna and Ben but all eventually died in the same season (besides Tyreese and Sasha). tv Allen was a disgrace to his comic counterpart and barely resembled him. We can all agree TV Allen was just a fuckin douche.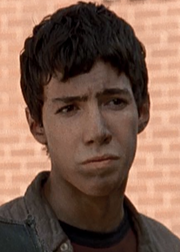 Ben from the comics was one of Allen and Donna's kids. They were often called the Twins. However they didn't really get much development until Fear the Hunters when....Ben killed Billy. Ben was then killed by Carl. Ben from the comics was 5 years old.
Ben from the show was Allen and Donna's kid like the comic however....he didn't have a brother (well I take that back he could of but no brother was mentioned). Ben like his father has an ungrateful basterd. He had little to no screentime and lines. Heck look at his character quote. It is just him yelling at Tyreese. Ben was killed in This Sorrowful Life by Merle Dixon. Hell I didn't even realize this fucker died in that episode until I came onto the wiki the next day. Hell he was mistakenly credited as Zombie Extra xD.
Axel from the comics was a funny prisoner found by Rick's group in Volume 3. He became the only member of the prisoners to fully join Rick's group (some can argue Andrew was one too but...idk) Axel was killed in my fav volume Made to Suffer. He was overweight, a badass beard, and an awesome catchphrase. Not to mention he rocks dat He Man Armor in Issue 75.
While I really like TV Axel they are very different characters. Axel was found by Rick's group in Season 3 episode 1: Seed. Axel became one of the two members of the prison to join Rick's Group. Like the Comics Axel was funny, said his catchphrase (barely), and survived the longest. Axel from the show had no beard, not overweight, not a badass, and was a wasted character. He had potential but sadly was dismissed by Mazzara.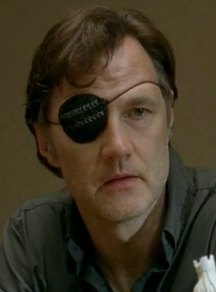 The Gov from the Comics was a ruthless, sick basterd. He lead the town of woodbury and raped Michonne. He also kills multiple characters and leads an attack on the prison. He met his demise at the hands of Lilly who was outraged that the Gov made her kill a Baby (Judith). He also lost an arm. Not to mention he has a zombie kid fetish.
The Gov from the show is considered while a great villain a pussy compared to his comic self. The Gov never rapes Michonne, doesn't have that fetish, doesn't lose an arm, and fucking guns down his entire army like a dumbass. The Gov in the show may have been redeemed in S4 but with Mazzara....he was a pussy.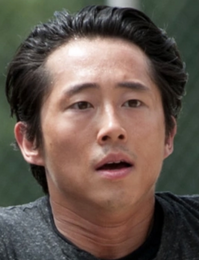 Glenn from the comics was a fun, funny, kick ass when needed and sex master. He is married the Maggie Greene and is bald. He's very good friends with Rick and the rest of the group. Glenn also loves that badass cap. Glenn however met his fate in Issue 100 by Negan.
Glenn..Glenn from S1 and S2 was perfectly like his comic self. A fun, funny, kick ass when needed, sex master...then S3 came around and he became mad all the time, a serous guy, lost the hat, vengeful, "badass" character. Nothing like his Comic self. He was saved a little in S4 but not that much. Mazzara was fucked up this great character.
So who do u think got the worst Mazzared!
Leave some comments below and have a great day/night
Comment below and please keep it civil.
btw stay creative
FUTURE FILES:
1. T-Dog Theory: CASE CLOSED
2. The Andrea Problem: CASE CLOSED
3. Daryl is Unstoppable??: CASE CLOSED
4. The Identity Thieves: CASE CLOSED
5. Arrow in the Knee
6. Welcome to the oh god this blows
"Read the Comics, Fear the Hunters, Kill the Dead, Stay Badass." - Pigpen077 (talk) 20:48, April 28, 2014 (UTC)