Hello everyone and this is a really stupid idea making a blog on the day of Us wil air but you know what. Whatever. 
So my Top Tens/Fives have been known to be quite controversial *cough top worst episodes, cough top ten fav tv characters cough* But hey that's the fun of making these blogs. You never know what kind of response will be. So here is my top ten underrated TWD Characters.
NOW here is just some info
The Characters can be Unneeded
The Characters can be from any Universe (TV or Comic)
The Characters can't be main characters
The Characters can be Guest Stars
The Characters can be A 1 Time Character
The Characters can be Good or Bad or just completly bat shit insane
The Characters can be Background Characters
HOUNARBLE MENTIONS
5. Lambert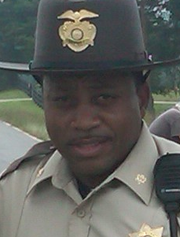 IDK why I really like Lambert. He's seen briefly in S1 and beyond Briefly (IF that is possible) in S2. Maybe it's that badass grin in that pic, or maybe it's the fact that the actor as Lambert has his own theory on where Lambert is currently in the show. IDK
4. Noah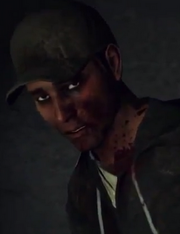 Noah at least for anyone that has played Survival Cashcow that Noah is the only berable character in the game with his Old Glenn Adittude (Serously Glenn kicked ass S1-S3's Killer Within then he just....died for me at least) But I don't think he's the only good character in the Game, for example number 3.
3. Buck
Okay.....I don't know why but Buck is fucking awesome!!! Again IDK  why people just don't pay attention too him. Buck's 10 seconds of screen time were fucking awesome. Maybe his name is why I love this guy. IDK.
2. TIE between Christopher's Father and Noris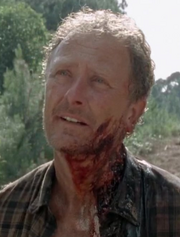 UGH why is it that I like these characters. They do little to nthn in the show but they just stand out for me. It's so weird.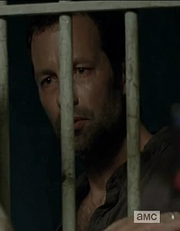 1. Morales
Morales, you know the Actually Allen in the TV Show. I really miss this guy and his family. Morales I think is someone we can agree we either don't really care about or Really like him and I really like him.
Polls
Yes I'm starting to add poles to my Top Tens.....problem???
Do you like Christopher's Father?
COMMENT AND DISCUSS
NOTE, Don't mention Beth in underrated cause I DO NOT want a hate blog on her or any character. I'm gettting sick of them. And Shumpert is not Underrated he's Overrated.