Hello I'm pigpen077 now thanks for clicking this link....However this blog will contain Spoilers of TWD S4, TWD Video Game S2 and possibly some other crap.
So now I did a list of this already a while back but now I'm gonna redo it...with some rules.
1. They can't have been on the other list
2. They can not Include Beth, Luke or Daryl (as it would cause comment wars)
Alright let's do this...also not to mention this is in NO ORDER.
10. Becca (TWD S2, 400 Days)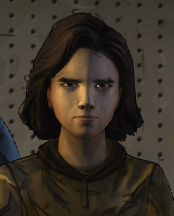 Ah the Clem of 400 Days......yea no. This asswipe is just a major asshole to literally everyone in the group besides Shel. So what stands her out from all da assholes of TWD? Well she's (I think) to be the ONLY asshole kid in TWD. I mean there is Carl in the show but he's not an asshole..just a crappy character. There is also....well nobody. Becca is just a major Douchebag to everyone besides Vince, Roman, Russell, and Shel. And if you recruit her in 400 Days she'll appear in S2, Ep3 where she will insult Sarah and....that's really it.... Becca a worthless asswipe of a character.
9. Patricia (TWD Comics)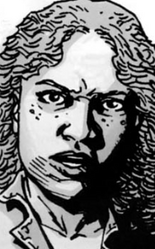 What really can be said about this asswipe....serously I wouldn't hate her but she just decides to LET THOMAS OUT!!?!?!? Why....he murdered two children recently and ur gonna let him OUT?? Not to mention she most likely knew the two girls he murdered before da zombies came so that just makes it even worse. Patricia you really are a pile a crap and the only death in Volume 8 that I went "YES" to....besides da Gov.
8. Andrew (TWD S3, TWD Novels & TWD Comics)
Queen Bitch
, 
Wasted Character
, and idk maybe 
Dexter
...I say maybe cus well he let him out and gave him gear to take back da prison but instead Dexter got killed. Now that I think about it no he didn't get Dex killed. Anyways Andrew is a complete crappyass character that somehow made a cameo as a walker in the Novel 
The Walking Dead: The Fall of the Governor
.
7. Tavia (TWD S2, 400 Days)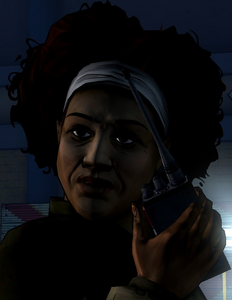 Alright Tavia....you know the last playable character in 400 Days and that complete peice of garbage in S2. This piece of crap decided to recruit the 400 Days survivors which were aweso....okay some were okay (Wyatt, Shel, Vince) and make them into dem bad guys. She's a terrible person. Hell while the S2 group runs away Tavia is shooting walkers but then turns and shoots 
Nick
! Serously Tavia I think the walkers are more of a god damn threat then the retreating captives. Jackass....
6. Arvo and his Gang (TWD S2)
5. Merle Dixon (TWD S1)
DO NOT get me wrong. I love Merle Dixon....in S3. Merle in S1 is just....so laughablely stupid. "I'M HIGH AS SHIT IN A ZOMBIE ATTACK" Okay den Merle. Merle is just overall a really dumb character in S1 but in S3 he's just beyond fucking awesome. Merle Dixon the only good Dixon....but the only bad Dixon in S1.
4. Dan (TWD S4)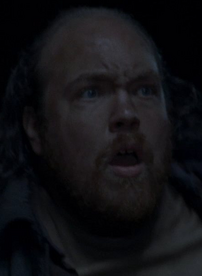 Really....god damn't. Alright so this animal goes by the name of "Dan" what does he do? Nothing at all until "
A
" where he attempts to molest and rape 
Carl
. How he die? Well Rick stabs him numerous times in dat giant ass stomach of his. Now Dan reminds me of a certain user on da wikia....I wonder who..someone with an unhealthy obssession with Chandler Riggs...I wonder...
3. Mitch (TWD S4)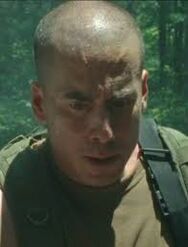 All I can really say about this dumbass pile of crap is this "K GOV WILL KILL ME IF I BETRAY HIM....I WONDER IF I CAN JUST SHOOT HIM IN DA BACK WHEN HE'S TURNED AROUND OR WHEN I'M IN DIS TANK I CAN SHOOT HIM. NAH IMMA JUST LISTEN TO DA PIRATE AND DESTROY THESE PEEPZ HOME" Mitch ur a dumbass.
2. Lizzie (TWD S4)
Lizzie is basiclly the Billy of TWD TV series as she and her sister Mika do da Ben & Billy thing from the comics. Lizzie is literally a complete pychopath, murders rats, not to mention feeds da fucking rats to walkers, guts rats, attempts to kill babies, and kills her sister. I'm sorry how the fuck are you supposed to be a character we can feel bad for??? 
1. Kenny (TWD S1, S2, 400 Days)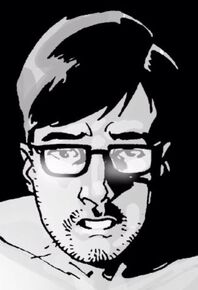 wtf why does dat say Kenny? fuck it 2 lazy to change it. So Chris...you know that jackass in the Comics that tries to do Romeo and Juliet. Yea now that I refreshed your memory let's remember how much this little shit sucked! This fucker decides "Hey we can't have sex.....but hey I gotta gun." Serously so how does he die? Tyreese brutally beats the shit out of him..which begs the question why did everyone look at Rick killing Dexter as bad when nobody gave 2 shits about Tyreese murdering Chris? If u got da answer in the comments cus I can't think of da answer.
Thx Guys and Comment ur top list below
Thanks for reading see you guys next time "Read the Comics, Fear the Hunters, Kill the Dead, Stay Badass." -Pigpen077 (talk) 20:17, July 25, 2014 (UTC)