*WARNING* IF YOU ARE A FAN OF A CERTAIN CHARACTER I MOCK PLEASE DO NOT FEEL OFFENDED ALSO THERE WILL BE EXTREME AMOUNT OF SWEARS IN THIS BLOG IF YOU ARE UNDER THE AGE 16 PLEASE DO NOT ENTER. ALSO IT HAS MY ATTEMPTS AT HUMOUR IN THIS BLOG SO.........watch out it sucks
This is my last blog on the wiki *sob* *cry* xD jk jk why would I stop making blogs? also yes this is my second blog in a row :D
But anyways a crap ton of people don't like my blogs so I've decided I'll try to do some blogs you guys would like me to do. So give me ideas for some of my series!
Okay so in TWD I hate lots of characters. NOW the following a lot of people are either gonna say "yea this guy is making sense." or "You're a dumbass Pigpen" and I'm willing to risk it....after all I was the one that made the most hated blog of all time.....My Top 5 Worst TWD Episodes xD remember that.
Anyways lets get on with it. 
Also notice their is no Top in the title so these characters are all number 1 on my hate list.
8: Beth
I made a blog on how much I hate her...can't really say anything else about her and well we gotta stop hating on Beth and Daryl......IK let's start hating on.........um.......IK Tyreese's Daughter's boyfriend in the comics.....kinda forgot his name OH WELL
7: Vernon
So Vernon you wanna take Clem from Lee? Well guess what! You Can't! after all you do for Vernon and his merry gang of friends this is how he rewards you. Fuck you Vernon.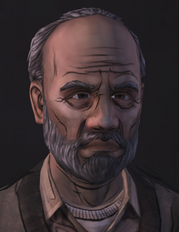 6: Gregory
Fucking little pussy! That's all I got to say.....fuck you Gregory.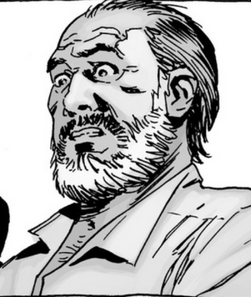 5: Merle "Ghost"
Kinda cheating (well really cheating) I hate this Merle Hallucination in the S2 episode Chubracbra because he fucking teased you. you thought Merle was there? Guess what you're a dumbass is basically what he says.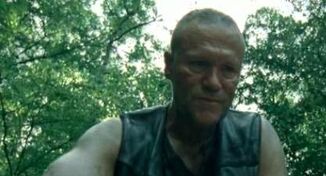 4: Lori (TV)
Lori just won't stop whining and acting like she's the fucking queen of the world. While her death scene made me tear up a little you still sucked shane's ballz Lori.....oh and Ricks.....let's also through in Eds too cause why not?
3: Thomas
Will Tomas was enjoyably stupid Thomas is a piece of shit. A fucking murder! Not only a murder but a CHILD MURDER!! Thomas you piece of....nope shit is too good for you. You are a piece of.....idk he's below everything possible....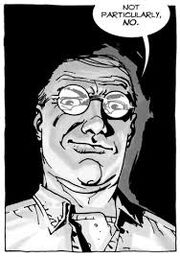 2: Andrea (tv)
The MAIN REASON why i hate her is not because she was a disgrace compared to the Comic Andrea but for this......She killed everyone. I'm not joking think about it. If she just stabbed the Gov in I'm Not a Judas she would save everyone in Woodbury, Julio, Marteniz, Shumpert, Merle, Milton, Hershel, Allen, Ben, Herself, Lily,Mehgan, Mitch and all of Marteniz's Camp Guys. Think about it.
1: Ed
If you know me you know how fucking much I hate this.....this....MONSTER!
This fucking Child Molester, Wife Beater, Family Abuser, and just EVERYTHING is why I will always hate this piece of filth!
Nope you don't even get a picture
Thx guys for reading and also if this blog gets deleted for swears srry bout that.
Fear the Hunters, Pray for Andrea's Saftey in All Out War, Kill the Dead, and stay Badass - Pigpen Out