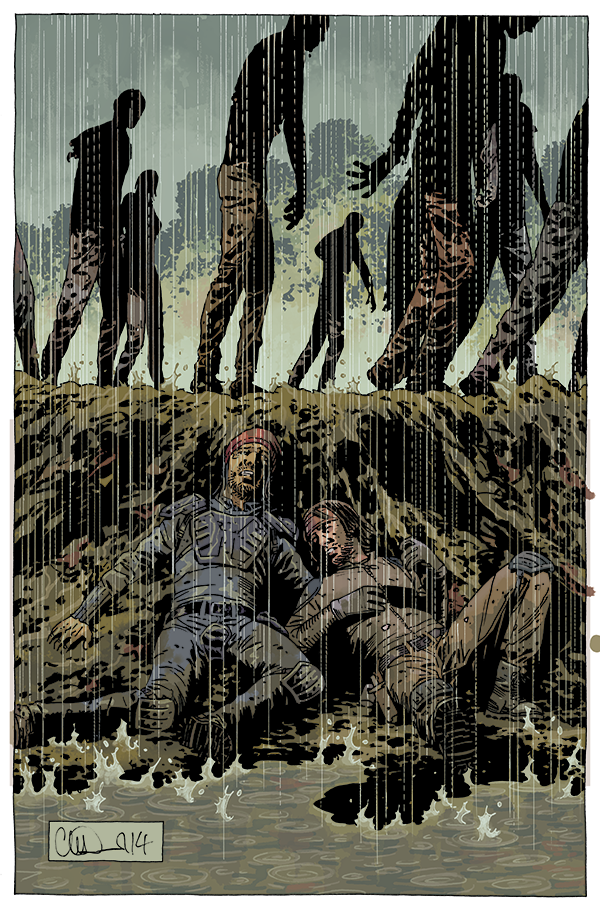 Source:
http://www.thewalkingdead.com/new-cover-the-walking-dead-130/
So, this is the new cover for issue 130. What do you think? Looks like Kirkman takes the letters he gets into consideration, since someone told him that there hasn't been enough rain and here it is. 
On the other hand, are the zombies going to be a threat again? The way they deal with them seems to be pretty successful, although not permanent. They have dealt with zombies, they have dealt with people, what comes next for them? Maybe some road adventures for a while, to develop the new characters. I'd love that. 
Post your thoughts in the comments below!!