Has anyone else noticed that Hershel's now walking on both feet? The first time I saw it, I thought it was a goof/error but then I saw hershel walking on booth feet several times.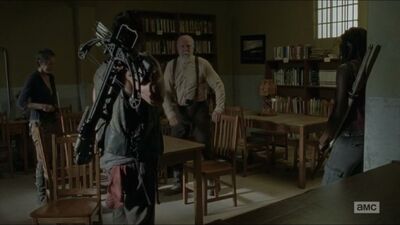 The pictures show hershel standing
on bothh legs. 
They must have thought that it was such an inconvinience with Hershel having those crutches so they decided to give him a protethic leg instead.
Ad blocker interference detected!
Wikia is a free-to-use site that makes money from advertising. We have a modified experience for viewers using ad blockers

Wikia is not accessible if you've made further modifications. Remove the custom ad blocker rule(s) and the page will load as expected.