Howdy, muthafuckin' dick suck cunt fucking fuck fuckity fuck fucker fucking fuck fuckers! *hyperventilates* ...Negan's here and welcome to the review blog of the episode two - A House Divided! Feel free to leave your thoughts here on the episode two. Make sure to leave a comment telling everyone your score and thoughts. Take care, fuckers.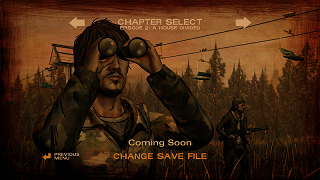 What did you think of "A House Divided"?
Favourite character? (Just curious)

My review? "A House Divided" is probably one of the best episodes I've ever played. Okay well... the next episode (In Harm's Way) will be released in two months...again. *sighs*
Let the waiting game begin!