So if many of you guys, watched the Found Its Way In Trailer, you will notice that in one scene, you can see someone walking in what looks like to be some part of the Prison, if you look closely he is carrying a Knife. He looks like Daryl but we never know, he could be someone else, so what you guys think he is ?
Picture here: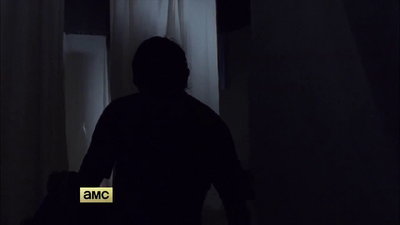 Ad blocker interference detected!
Wikia is a free-to-use site that makes money from advertising. We have a modified experience for viewers using ad blockers

Wikia is not accessible if you've made further modifications. Remove the custom ad blocker rule(s) and the page will load as expected.