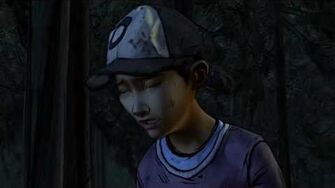 Clementine returns for Season 2 of The Walking Dead, brought by the makers of an award winning game "The Walking Dead" by Telltale Games.
Fan made trailer of a movie edition made by me. All the choises will be based off from the conclusion in season 1, the character will be played out accordingly to how it was set up in previous season.
What I like about Telltale's games is no matter what the ending is going to be, the way you play the game can completely differ from someone else, creating a completely different atmosphere and offers a lot of replayability. Even though the conclusion to the story is the same for everyone, the thing that makes it interesting is the way it is executed. The Walking Dead isn't the game with a lot of different endings, it's an interactive story, in which you take your part.