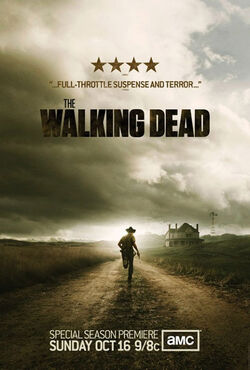 Only one more month until Season 2 of Walking Dead! Check out this cool promotional poster for the second season.
It's in the same style as the poster for the first season but Rick Grimes is running instead of riding on a horse and the scenery is more rural vs. urban.
Are you excited yet? Let the countdown begin!
Ad blocker interference detected!
Wikia is a free-to-use site that makes money from advertising. We have a modified experience for viewers using ad blockers

Wikia is not accessible if you've made further modifications. Remove the custom ad blocker rule(s) and the page will load as expected.