Hey everybody.
Not sure if you saw this or not, but this is Michonne's introduction into the zombie apocalypse. Yes, it is real and canon to the storyline. Kirkman wrote it himself and it appeared exclusively in one type of magazine only. Here's what I'm gonna do; I'll post some of the pictures today and if it's not legal or something, let me know..
.....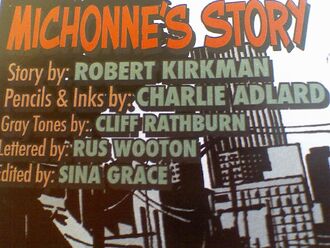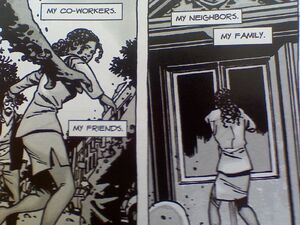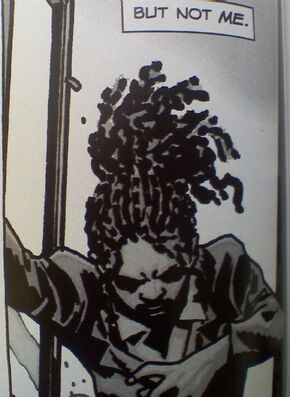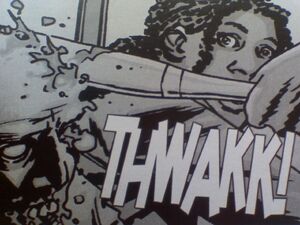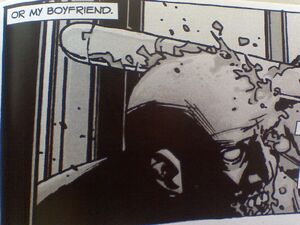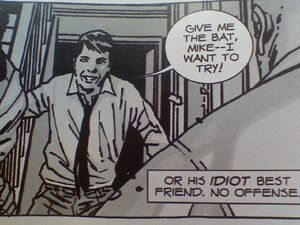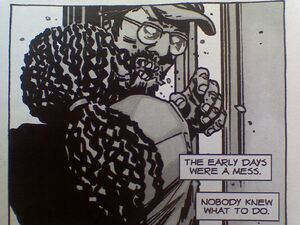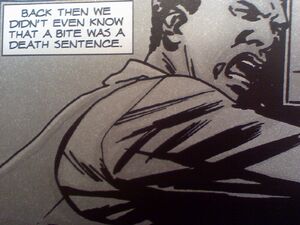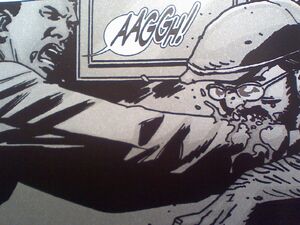 Depending on the feedback I get from this, I may post the rest of Michonne's Story tomorrow or in the near future. Please comment and give feedback. If everybody's already seen this, then there's no point in me posting it anymore. Let me know.
God bless!
- J.Peel
Ad blocker interference detected!
Wikia is a free-to-use site that makes money from advertising. We have a modified experience for viewers using ad blockers

Wikia is not accessible if you've made further modifications. Remove the custom ad blocker rule(s) and the page will load as expected.