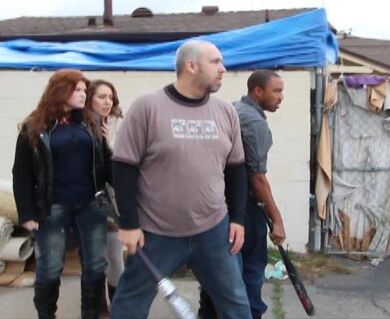 The Walking Dead: Last Hope appears to be a new webisode series, or TV series based in the Walking Dead Universe.
Possible Plot?
The Walking Dead: Last Hope is a new Walking Dead series within the Walking Dead Universe. It appears to take place in Atlanta or the outskirts of Atlanta and follows a small group of survivors.
Information
The lead actor being Bruce Lemon Jr. who is an actor of the McCarter Theatre Center. I just heard about it and don't know if it's official or what. But it sounds interesting and I will watch it.
Their Facebook page: https://www.facebook.com/TheWalkingDeadLastHope
Comment on your thoughts.
Ad blocker interference detected!
Wikia is a free-to-use site that makes money from advertising. We have a modified experience for viewers using ad blockers

Wikia is not accessible if you've made further modifications. Remove the custom ad blocker rule(s) and the page will load as expected.