Comments

10
The Walking Dead: 10th Anniversary Covers
Well I made this blog so people can discuss their thoughts on the 10th anniversary covers. So here is the connecting image so far: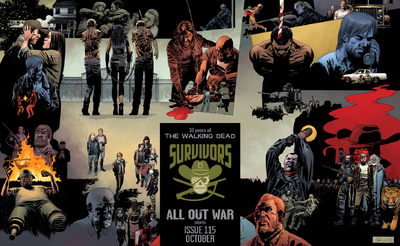 Well do you like them? Also which ones do you like the most? My personal favorites are year 6 and year 10. I know that I am loving Charile's work on the covers, the contrast is great and the montage of all those great characters is stunning. It been a great 10 years and I am happy to have been along for the ride. I am certain "All Out War" will be a great celebration for The Walking Dead.
Here is to another 10 years, I hope you all stick around till' the end of this great series and that we all will still be debating this for years to come!
Ad blocker interference detected!
Wikia is a free-to-use site that makes money from advertising. We have a modified experience for viewers using ad blockers

Wikia is not accessible if you've made further modifications. Remove the custom ad blocker rule(s) and the page will load as expected.