This is the first master blog created for an issue. The purpose of this blog is to have everyone review issue 118 in the same place. So please come and review 118 everyone. Make sure to vote on the poll and leave a review/thoughts down below. Thanks!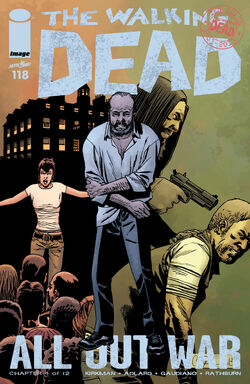 "Maggie takes a stand as Rick's new plan comes together."
What did you think of issue 118?
Ad blocker interference detected!
Wikia is a free-to-use site that makes money from advertising. We have a modified experience for viewers using ad blockers

Wikia is not accessible if you've made further modifications. Remove the custom ad blocker rule(s) and the page will load as expected.