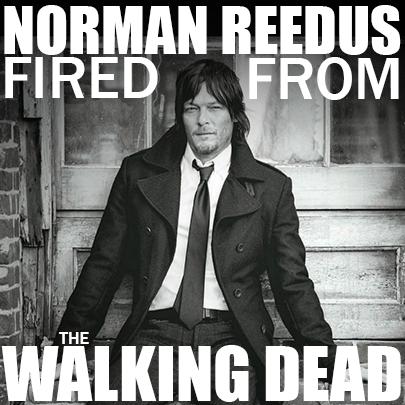 Well, you heard it here first folks. 
"Norman Mark Reedus 'Daryl Dixon' was fired from The Walking Dead on Saturday, March 29th, 2014 after a disagreement on the direction that his character will be taken with producers Scott Gimple and Robert Kirkman." Full article can be found here.
But at least he'll be in the comics now, rest assured.