Comments

2
Stephen King Writing for AMC's Walking Dead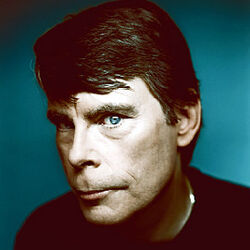 Guess what horror lovers! The king of horror novels, at least in the main stream, Stephen King, is in talks to write an episode of
AMC's adaptation
of
The Walking Dead
! Love him or hate him, King can bring some mainstream credibility and a whole new audience to AMC's zombie tale.
The current plan would be for King to co-write an episode with his son, Joe Hill, the author of horror novels Heart-Shaped Box and Horns. What do you think Walking Dead lovers? Would you like to see an episode written by Stephen King and his son?
What is your favorite Stephen King Novel?
Ad blocker interference detected!
Wikia is a free-to-use site that makes money from advertising. We have a modified experience for viewers using ad blockers

Wikia is not accessible if you've made further modifications. Remove the custom ad blocker rule(s) and the page will load as expected.