Thewalkingdead.com has released new covers for Issue #132, #133, and All Out War Hardcover! 
First up is the cover for #132, featuring Maggie and her baby! So glad to see these two, matching the simple description of "Happiness".

The cover for #133 takes a turn in the opposite direction, with the description "Impending Doom", featuring two figures riding away from a horde.  

Lastly, all of 'All Out War' will be available in Charlie Adlard's raw pencils. I think this is an awesome opportunity to really appreciate Adlard's incredible work.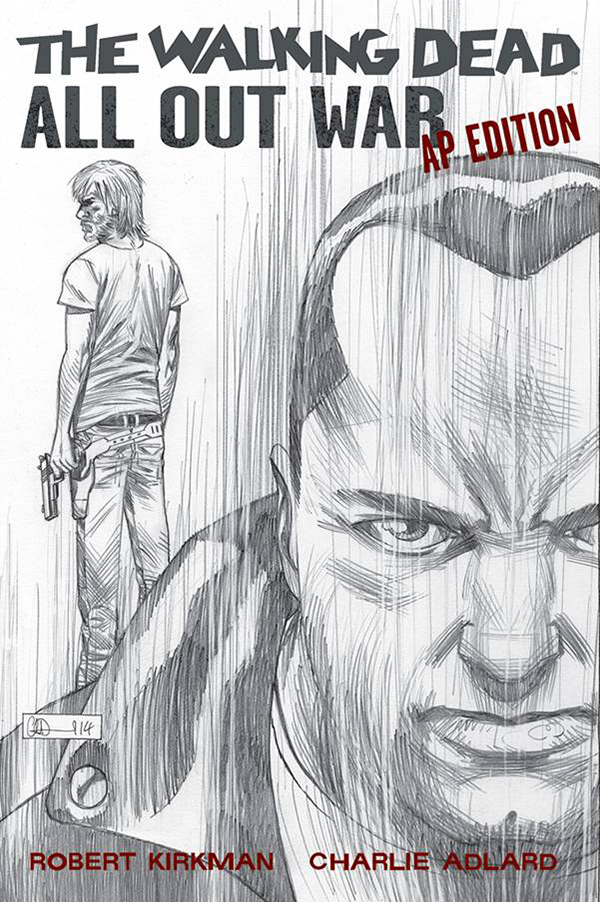 What is your favorite cover?

What do you think of these new covers?
Ad blocker interference detected!
Wikia is a free-to-use site that makes money from advertising. We have a modified experience for viewers using ad blockers

Wikia is not accessible if you've made further modifications. Remove the custom ad blocker rule(s) and the page will load as expected.