06:26, February 12, 2013 (UTC)06:26, February 12, 2013 (UTC)~~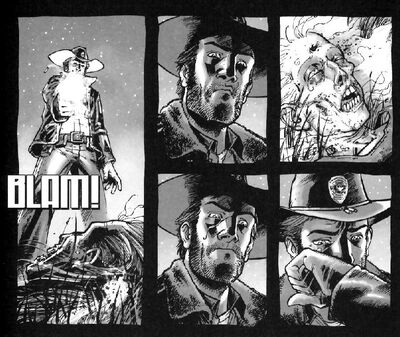 This is your user page. Please edit this page to tell the community about yourself!
The Novikov self-consistency principle and calculations by Kip S. Thorne[citation needed] indicate that simple masses passing through time travel wormholes could never engender paradoxes—there are no initial conditions that lead to paradox once time travel is introduced. If his results can be generalized, they would suggest, curiously, that none of the supposed paradoxes formulated in time travel stories can actually be formulated at a precise physical level: that is, that any situation you can set up in a time travel story turns out to permit many consistent solutions. The circumstances might, however, turn out to be almost unbelievably strange.[citation needed]
Parallel universes might provide a way out of paradoxes. Everett's many-worlds interpretation (MWI) of quantum mechanics suggests that all possible quantum events can occur in mutually exclusive histories.[62] These alternate, or parallel, histories would form a branching tree symbolizing all possible outcomes of any interaction. If all possibilities exist, any paradoxes could be explained by having the paradoxical events happening in a different universe. This concept is most often used in science-fiction, but some physicists such as David Deutsch have suggested that if time travel is possible and the MWI is correct, then a time traveler should indeed end up in a different history than the one he started from.[63][64] Explained here by Dr Pieter Kok: [1] A On the other hand, Stephen Hawking has argued that even if the MWI is correct, we should expect each time traveler to experience a single self-consistent history, so that time travelers remain within their own world rather than traveling to a different one.[19] And the physicist Allen Everett argued that Deutsch's approach "involves modifying fundamental principles of quantum mechanics; it certainly goes beyond simply adopting the MWI." Everett also argues that even if Deutsch's approach is correct, it would imply that any macroscopic object composed of multiple particles would be split apart when traveling back in time through a wormhole, with different particles emerging in different worlds.[65]
Daniel Greenberger and Karl Svozil proposed that quantum theory gives a model for time travel without paradoxes.[66][67] In quantum theory observation causes possible states to 'collapse' into one measured state; hence, the past observed from the present is deterministic (it has only one possible state), but the present observed from the past has many possible states until our actions cause it to collapse into one state. Our actions will then be seen to have been inevitable.