"We lost a good man."
This user has left the Wiki.
Intro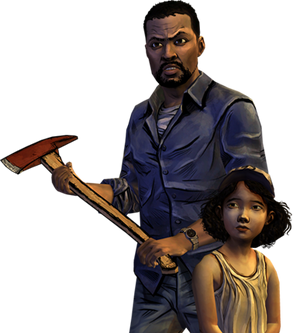 Intro
Hey everyone, I'm a huge fan of The Walking Dead, in all of its forms of media. If you have any questions, concerns, or need help with anything, be sure to leave a message on my talk page, and I'll get back to you when I can.
Current Projects
Rewriting the novel pages
Finish creating Road to Woodbury pages
Ridding links that lead to disambiguation pages
Organizing character galleries by volume/episode
Making pages for melee weapons
Finish creating/editing Assault pages
Making template for merchandise pages
Creating background character page for the comics (possibly)