About Me
Howdy.
I'm GRANDMASTA, but you can call me Drew or Masta. I love every medium of The Walking Dead, and have been editing on here since late 2012. In May 2013 I got the Janitor staff position, followed by Chat Moderator and Comic Reader. 
As of July 2014 I am now an administrator. If you have got any questions about the wiki or want to talk, leave me a message on my talk page or PM me in wiki chat, and I will try my hardest to respond ASAP. Happy editing.
Fun fact of the month: I was a Janitor on the wiki for 420 days. BLAZE IT
I Won The Internet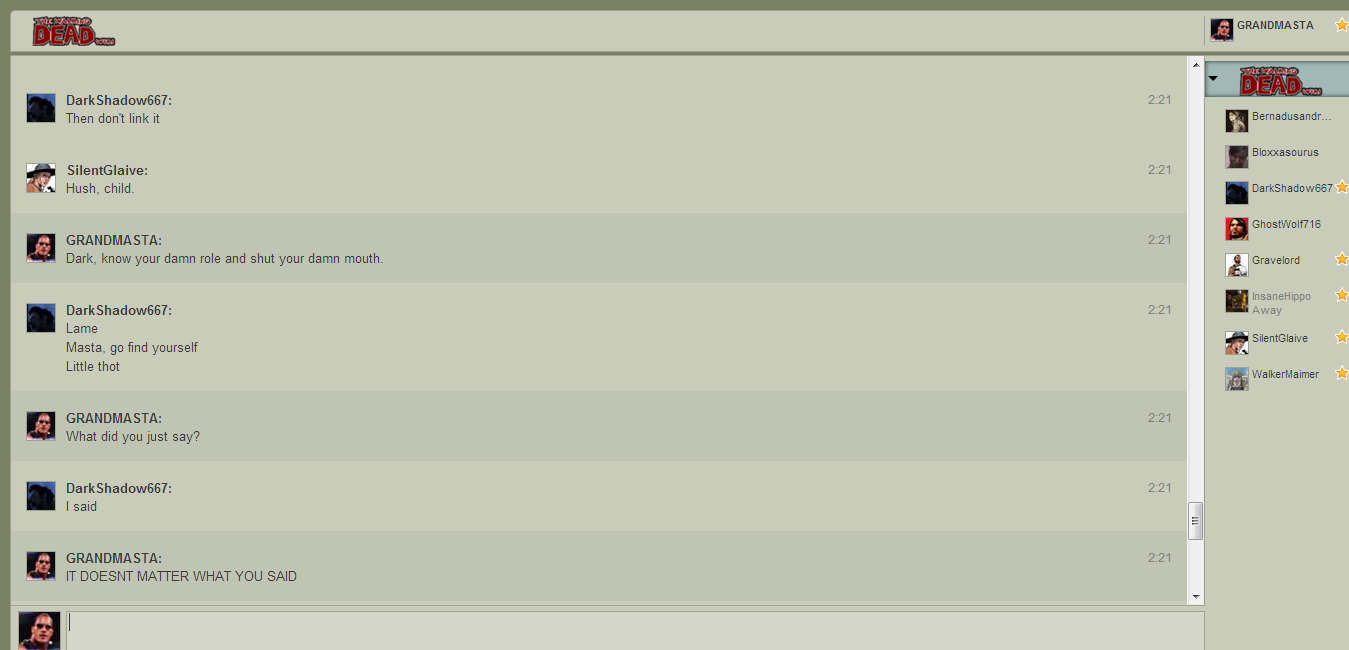 Comic Series
"It's all about faith, honey. My faith ain't never been stronger."
—Hershel Greene
Top 5 Comic Series Characters
Volume Ratings
TV Series
"The whole world is haunted now. We are who we are and we do what we do... And there's no getting out of that. Not until we're dead."
—Tyreese
Top 5 TV Series Characters
Season Ratings
This user is a fan of Gargulio.
Clearly the best character!
Video Game
"We're all so fucked. This world is fucked. I mean, what's the point? We'll just march to some new place and somebody else will die. It's never gonna stop. And eventually, it'll be our turn."
—Nick
Top 5 Video Game Characters
(Based on my playthrough)
Season 1 Ratings
Season 2 Ratings