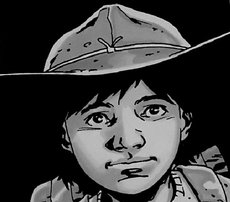 Pride is a recurring theme in The Walking Dead. It is the feeling of ones own or someone else's accomplishment and is a usually a product of praise. It is a theme seen mostly among child characters when they accomplish something.
Occurrences
Hannah tells her children that she is proud of them and everything they've done before sacrificing herself to the approaching walkers. (Everything Dies)
Ad blocker interference detected!
Wikia is a free-to-use site that makes money from advertising. We have a modified experience for viewers using ad blockers

Wikia is not accessible if you've made further modifications. Remove the custom ad blocker rule(s) and the page will load as expected.