Home
Talk

113
3,309pages on
this wiki
Welcome to The Walking Dead Wiki
...a collaborative website for the continuing story of the survival horror, The Walking Dead.

Walking Dead Wiki poll
What did you think of the midseason-finale?

For previous polls, see the poll archive.
About The Walking Dead: An epidemic of apocalyptic proportions has swept the globe, causing the dead to rise and feed on the living. In a matter of months, society has crumbled; there is no government, no grocery stores, no mail delivery, no cable TV.
Rick Grimes finds himself one of the few survivors in this terrifying world. He was a small town cop who had only fired his weapon a couple times but never at anyone and had only ever seen one dead body. Separated from his family, he must sort through the death and horror to try and find his wife and son. In a world ruled by the dead, people are forced to finally begin living.
WARNING: The Walking Dead Wiki is updated to include all information about the comic series, novels, video games, and television show, including character statuses and current storyline plot-points. If you are not caught up to the current issue, Issue 118, the current episode, "Too Far Gone", the latest novel, Fall of the Governor, or the current Video Game episode, "400 Days", you should be VERY careful regarding what pages you visit.
Last Episode
"Too Far Gone"
December 1, 2013


Next Episode
"TBA"
February 9

Create blog post
Latest Blog Posts
Hey guys, Im Apollo08, a newbie around here, but I've decided to create my first blog. I dont alway…

Read more >

Hello Fellowers of TWD Fans 

I found In TWD Covers Issue 123 and 124 and I wanted to let you know ab…

Read more >

HOLY MOLY!

Telltale just posted a tweet:

#TheWalkingDead Season Two - #IamClementine - Tomorrow 12pm PS…

Read more >
See more >
Featured Image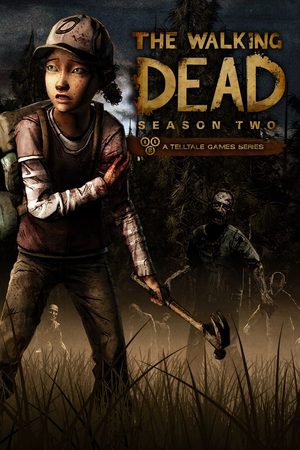 The Season 2 poster of The Walking Dead Video Game, featuring Clementine.