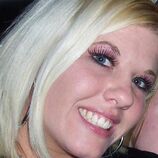 Amanda Dyar is an American actress who portrayed a barn walker on AMC's The Walking Dead.
Other Works
Field of Games (voice)
Raggedy DemAnn
Stepford Wife: The Barbie Serial Killer
Undead Noise
The Haunting of Sarcnoia Buttercup
7500
The Amazing Spider-Man 2
Texas Chainsaw 3D
External Links
Ad blocker interference detected!
Wikia is a free-to-use site that makes money from advertising. We have a modified experience for viewers using ad blockers

Wikia is not accessible if you've made further modifications. Remove the custom ad blocker rule(s) and the page will load as expected.